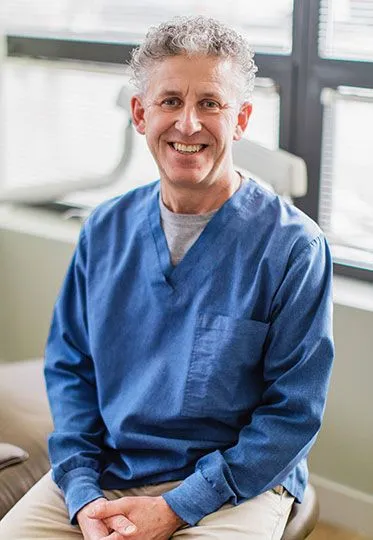 Dr. David L. Carlson


Dr. David Carlson is a 1989 graduate of the University of Illinois College of Dentistry. He pursued a career in dentistry because it combined his backgrounds in the visual arts, biology and his compassion for people. In 2009 Dr. Carlson was named as one of the "40 finest dentists in the Chicago area" by Chicago Magazine.
Dr. Carlson graduated from the advanced restorative program at The Kois Center, in Seattle WA, in 2008. The Kois Center's focus is the use risk reduction strategies in order to provide patients with the most up to date, conservative treatment options. Dr. Carlson became a Mentor for the Kois Center in 2011, after passing the required written and clinical portions of the Mentor Exam. He regularly attends the Annual Kois Center Symposium, where he and approximately 300 of the worlds top dentists are updated on the newest dental research.
Dr. Carlson lives in Naperville with wife, son and daughter. In his spare time, Dr. Carlson enjoys traveling with his family, running, skiing and playing drums.